The role and significance of industrial automation to manufacturing industry a with the demand of industrial development and modernization in China, the rapid development of industrial automation has been promoted. Industrial automation products have gradually replaced manual and conventional mechanical and electrical products, which shows that China's industrial automation is developing rapidly, and also contains a very good development prospect, which improves social productivity and improves life Reliability, reliability and quality of operation and adjustment. It brings huge economic benefits to the society and the country, and promotes the modernization of Chinese enterprises.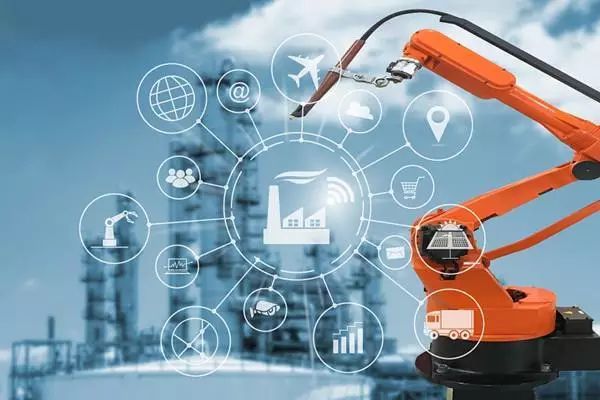 At present, the manufacturing industry is also undergoing automation transformation. Enterprises are constantly exploring new technologies, hoping to meet the needs of customers through rapid production and high-quality products. With the rise of industry 4.0, industrial production process, robot application, software and automation technology are becoming more and more popular in manufacturing industry.
Industrial manufacturing automation not only replaces human physical and mental labor, but also shows many advantages
First, the industrial manufacturing automation technology can greatly improve the production efficiency, shorten the product production cycle, and provide time guarantee for products to seize the market;
Second, the mechanical manufacturing automation technology can ensure that the product quality reaches the standard and the specification is unified, which conforms to the modern society standardized production mode, and has a good development prospect;
Third, mechanical manufacturing automation technology can improve production efficiency, reduce labor consumption and use, so as to help enterprises reduce production costs and improve economic benefits of enterprises;
Fourth, the mechanical manufacturing automation technology adopts standardized production, which can reduce and reduce the raw material consumption caused by human uncertainty factors in the production process, reduce the generation of waste, and is conducive to the realization of the goal of energy conservation and emission reduction advocated by the state.
Kunshan songrui Industrial Control Co., Ltd. is a Japanese domechuan Precision Motor Co., Ltd., Taiwan Dongyuan micromotor Co., Ltd. and South Korea RS automation The first-class agent officially authorized by industrial automation and the distributor of Mitsubishi Motor and Panasonic motor are responsible for the business sales and marketing promotion of the products nationwide. The main products include: servo motor, driver, encoder, reducer, PLC, motion controller, human-computer interface, frequency converter, photoelectric switch, dispenser and other products, and undertake the addition of various cable harness Design and manufacture of various high and low voltage distribution cabinets.